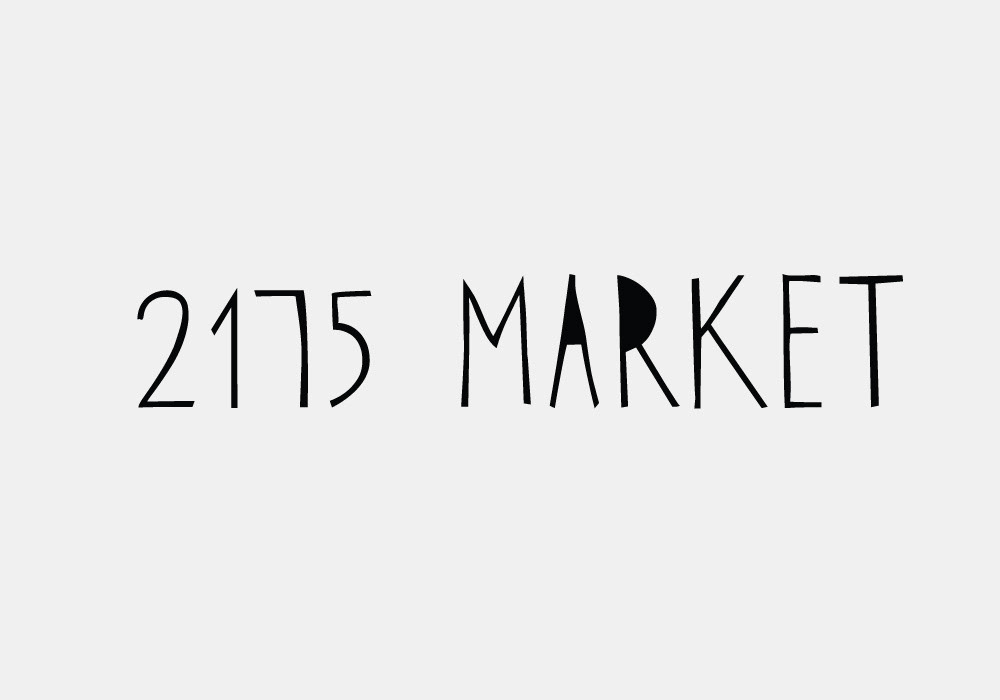 Role: Art Director/Designer
Client: Forest City Developmenthttp://www.2175market.com/
The neighborhood in which 2175 Market resides is known as the Upper Market in San Francisco. Centrally located, the neighborhood is a hub to other great neighborhoods within easy walking distance to Duboce Triangle, Eureka Valley, Castro, Hayes Valley and The Mission. 
The branding had to be modern with clean lines, but with a warm aesthetic. The building was designed with greys, stainless steel, glass combined with natural wood, sisal, antique objects and photographs; a balance of modern technology and reverence for a time when things were more natural, hand-crafted, artisan.
The chosen direction encompasses the artisanal sprit of the area as well as the concept of a crossroads of the neighborhoods. Many voices. With many years before the building was scheduled for completion, the goal was to arm the marketing team with a set of tools to use in signage, marketing, and collateral.

Key Elements of Positioning: 
Artisan, Vintage, Natural elements, Compact clean lines, Modern